Marketing to
Help you grow your business 
Technology Solution Provider Marketing Services
Most Solution Providers confuse their customers
…and they don't even know they do it.
Tired of your customers not understanding what you are offering?
Frustrated with trying to get the attention you deserve?
Tired of losing to competitors knowing you have the better solution?
Not booking the volume of business you want?
Worksprings helps you create marketing strategies to separate you from the competition and win more business
Your Solution Marketing Accelerator
We'll help you tell clear, concise stories in less than 30 days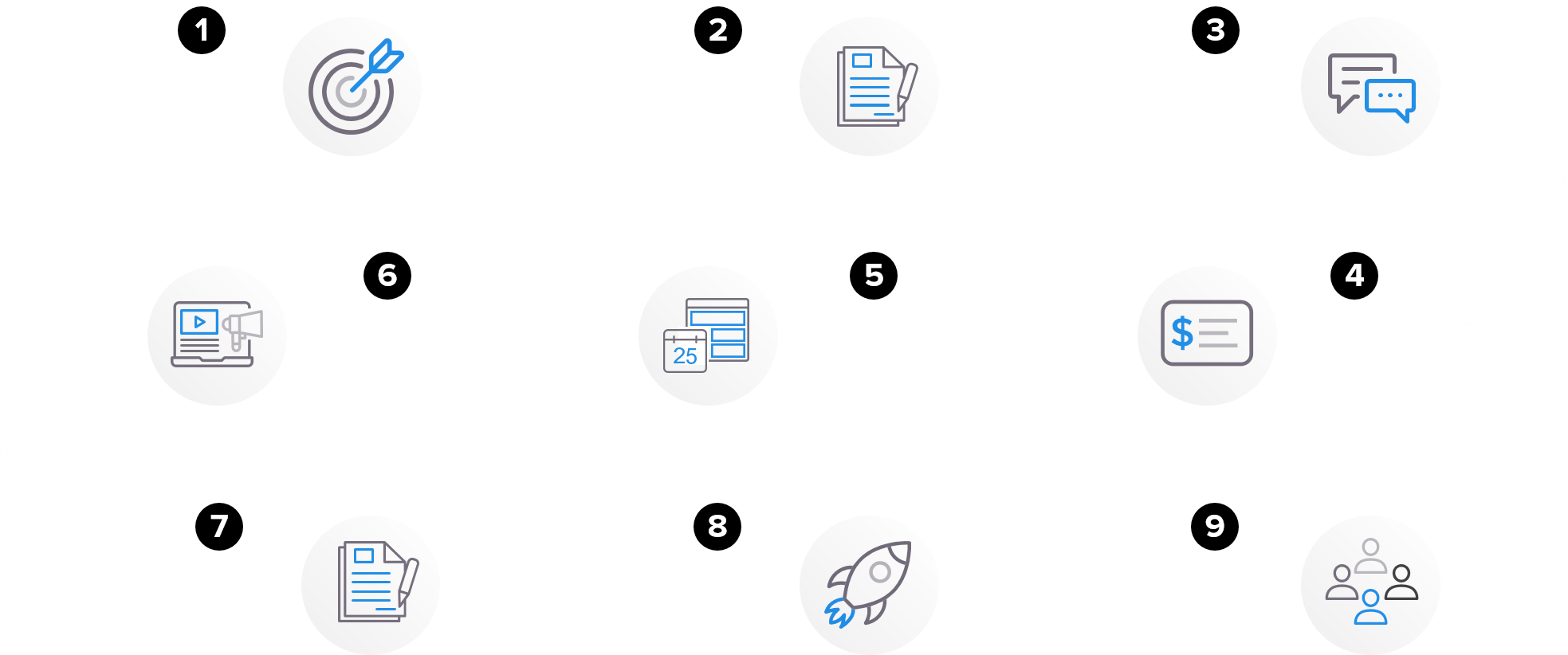 Marketing Strategies
We'll create what you need, so you can get back to creating great solutions.
Email Marketing
Convert more customers with better messages and rock-solid emails.
Marketing Services
Refresh your solution catalog and other collateral with the right message to the right audience and the right industry. 
Advisory Services
Marketing coaching to help you fine-tune your approach or get the extra support you need.
It's easy to get started on a new path
During this free call, we'll help you define your goals and understand your needs.
Together we'll refine your story messages and build a plan to jump start your growth.
Tell More Compelling Stories
Finally, we'll put the plan into action, so you can start attracting more customers.
Messaging, Website Dev, Marketing Consulting
Nathan at Worksprings has been wonderful to work with. He has moved our marketing platform into the 21st Century. Nathan has consistently followed up and followed through, to enable us to achieve our goals. Worksprings, by adding to our bookings, and generating name recognition, along with leads, has been the single best investment we have made the last three years.
Website Dev, Content Marketing, Email Marketing
Very helpful and great to work with. You can tell they care about their work. I would recommend them. They built two sites for me.
Marketing Advisory Services, Messaging, Website Dev
Worksprings is a great business! Nate and his team have gone above and beyond expectations. They built our website and do updates very quickly after request and offer material and great advice. Very professional and will give you a call to make sure all your needs were met. 5+ star rating.